Name: JEFFY
Age: 6
Birthdate: July 17, 2012
Grade Level: Grade 1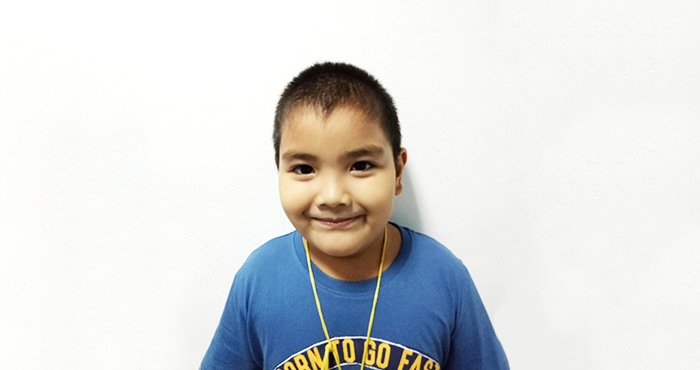 Jeffy is the eldest in his family. He has a 6 month-old sister named Jeline Mae.  Jeffy and his family live in the same street where Riversprings School is located. His father is a butcher in Pasig City's wet market and earns PhP 8,800 ($176) a month.  When Jeffy's father is done with his work at the wet market he helps out Jeffy's mother in grilling barbeque street food.  They put up their small stall next to Riversprings School's gate and they start to sell by 4 in the afternoon. Jeffy's mother has two sons in her previous marriage but is no longer under her care but her previous husbands', since she cannot afford to raise 4 children.  Jeffy's parents are looking forward to him being granted with an Educational Sponsorship this coming school year to be able to continue his improving learning abilities.